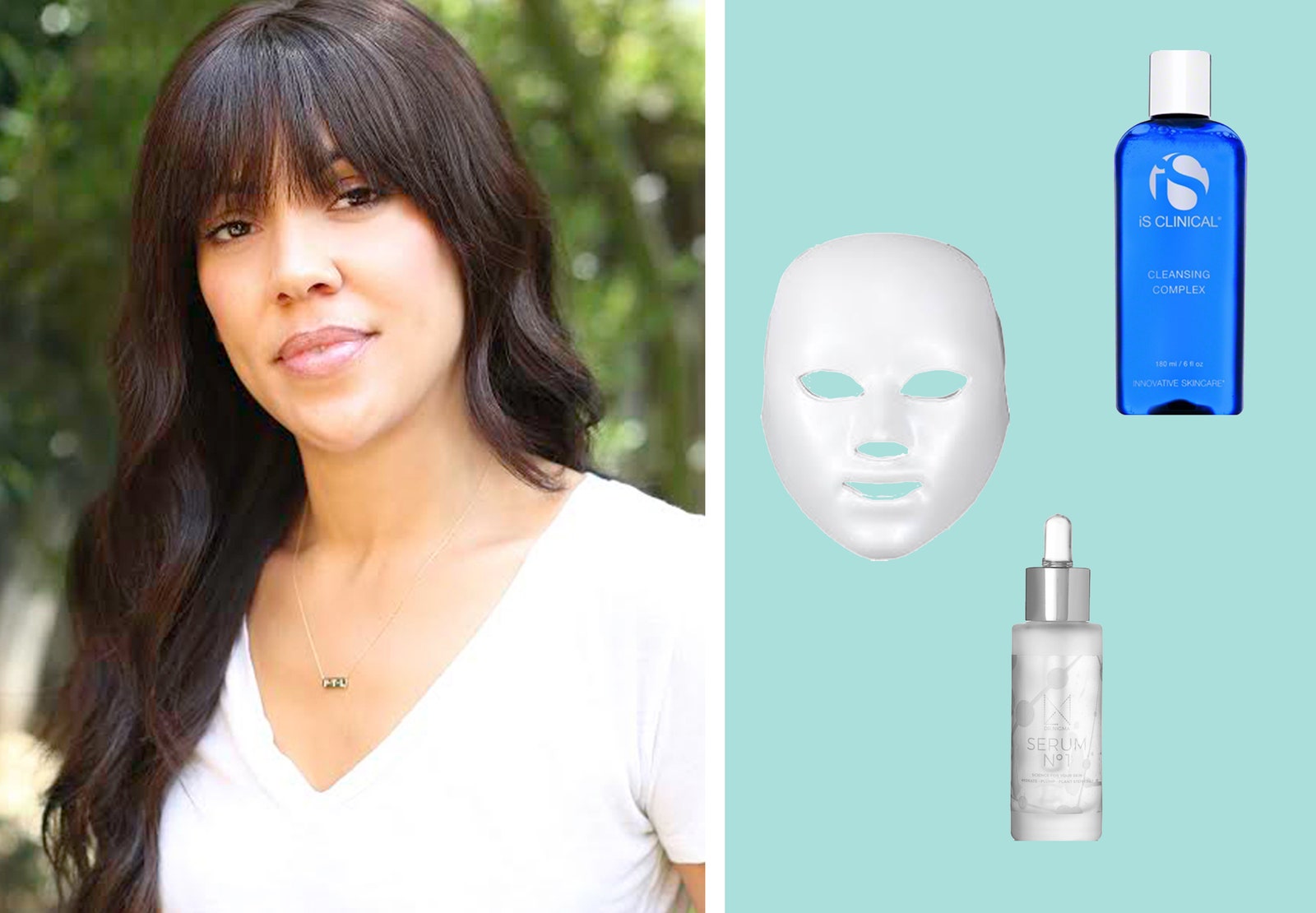 Celebrity facialist, Shani Darden highlights her daily skincare routine which includes a variety of iS Clinical products. She favors someof our best sellers that patients love and cannot do without! Like GeneXC Serum, followed by Youth Eye Complex in the morning and Cleansing Complex followed by Reparative Moisture Emulsion at night. She shared her regimen with Allure Magazine.
Morning:
Celebrity facialist and creator of Shani Darden Skin Care starts her mornings off by masking with the same Deesse LED Mask that Czech favors.
After 20 minutes, she applies a vitamin C serum for antioxidant protection (she prefers iS Clinical's GeneXC), followed by the iS Clinical Youth Eye Complex, which has peptides and hyaluronic acid to plump up and brighten the undereye area.
"Next, a Hyaluronic based Moisturizer for a boost of moisture, followed by an oil-free sunscreen," she says. "Wearing sunscreen every day is nonnegotiable!"
Night:
After attending to her clients all day, Darden comes home and starts her routine with a thorough cleanse using iS Clinical's Cleansing Complex, which contains skin-loving ingredients like vitamins C and E.
"After gently drying my skin, I apply my toner, followed by Texture Reform, which is my new gentle retinol serum," she says. "I then follow this up with Youth Eye Complex and Serum No. 1, and if my skin is on the drier side, I might use iS Clinical's Reparative Moisture Emulsion."
Additionally, once a week at night she'll do an at-home chemical peel to exfoliate and brighten her skin.
We love the iS Clinical Tri Exfoliant. This is a wonderful botanical treatment that dramatically helps smooth, soften and brighten your skin. This eco-friendly mixture combines botanical enzymes, salicylic acid and microbeads that provide ideal physical and biochemical exfoliation.
The extras:
"One of my little tricks is to exfoliate my lips with a wet toothbrush and apply a lip mask; shedding that dead skin on the surface of my lips allows for the mask to absorb super well," she says of her favorite lip-smoothing treatment.
Come in for a free consultation to see how iS Clinical products can help you!