Terri P. Morris
M.D., Ph.D, President
Board-certified dermatologist Terri Morris, a Maryland native, received her baccalaureate and doctoral degrees in Microbiology before entering The George Washington University School of Medicine in 1982. Dr. Morris completed her residency in dermatology at Brooke Army Medical Center in San Antonio, Texas in 1992. Dr. Morris completed her military service as a staff dermatologist at Evans Army Community Hospital in Colorado Springs, Colorado. She then practiced medical and surgical dermatology with a multi-specialty group in Garden City, Kansas before moving to Fredericksburg in 1998. Dr. Morris' practice now includes medical, surgical and cosmetic dermatology. The Dermatology Center owns ten state of the art lasers to treat a wide range of medical and cosmetic conditions. Dr. Morris is a member of the American Academy of Dermatology and the American Society of Laser Medicine and Surgery. She has been a speaker for one of the most respected laser companies in the United States.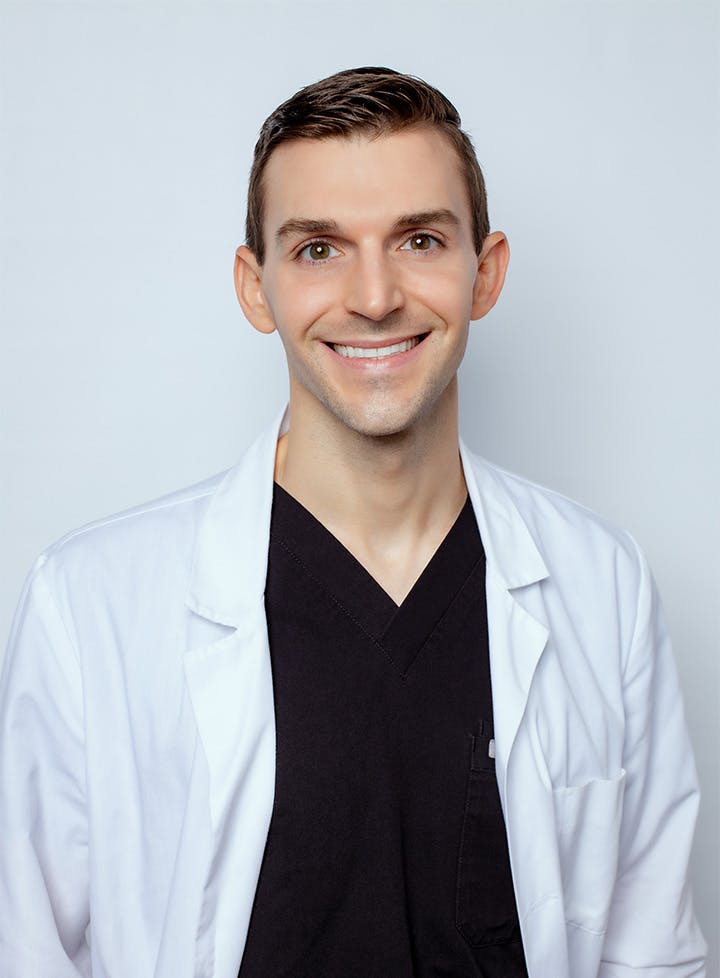 Robert Sterling
Physicians Assistant
Rob Sterling is a nationally certified physician assistant trained in dermatology. He completed a Bachelor of Science degree in chemistry at Brigham Young University–Idaho and earned his Master of Science at Salus University in Philadelphia, Pennsylvania. Rob is certified to treat a variety of skin diseases and conditions as well as cosmetic treatments and injectables. He is a member of the American Academy of PAs and the Society of Dermatology Physician Assistants. Rob and his wife have two children and love the outdoors.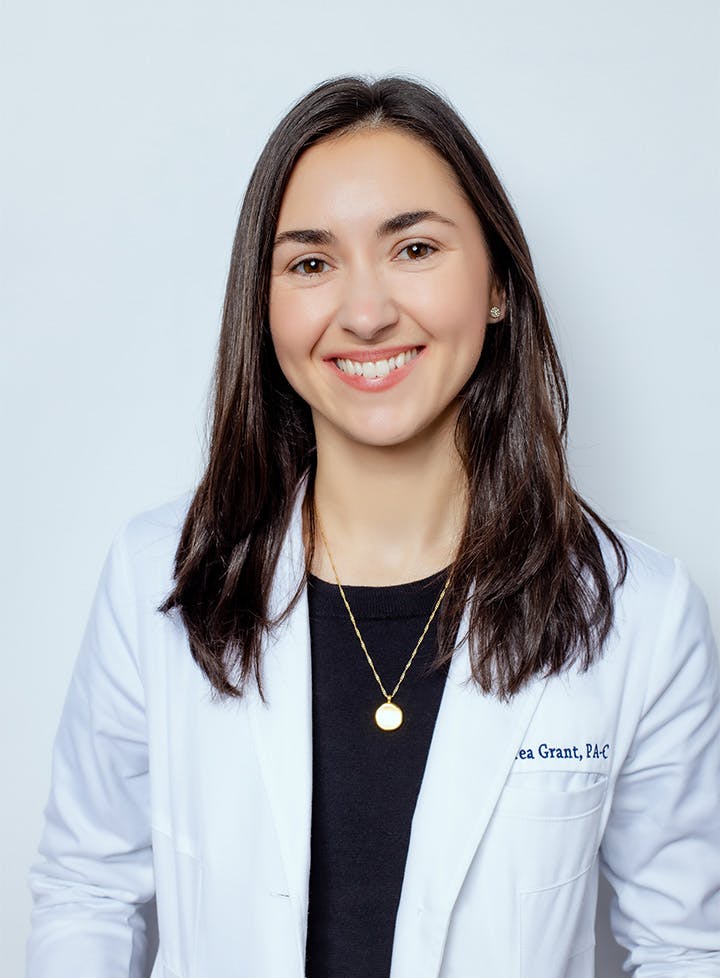 Andrea Grant
Physicians Assistant
Andrea Grant is a board certified physician assistant trained in dermatology. A native of California, she completed her Bachelor of Arts degree at the University of California, Berkeley and earned her Master of Science at Western University of Health Sciences. Andrea is currently board certified by the National Commission for the Certification of Physician Assistants (NCCPA) and has been practicing since 2018. Andrea specializes in general and surgical dermatology with a special interest in skin cancer, acne, and rosacea. She is a Fellow of the Society for Dermatology Physician Assistants. Andrea is passionate about helping people achieve their health goals, especially when it comes to beautiful and healthy skin. She believes that effective communication is the cornerstone of every patient relationship. Her number one goal is to help patients love their skin and live a more confident, healthy lifestyle. When she is not practicing dermatology, Andrea enjoys baking, traveling, and hiking with her husband and Australian Shepherd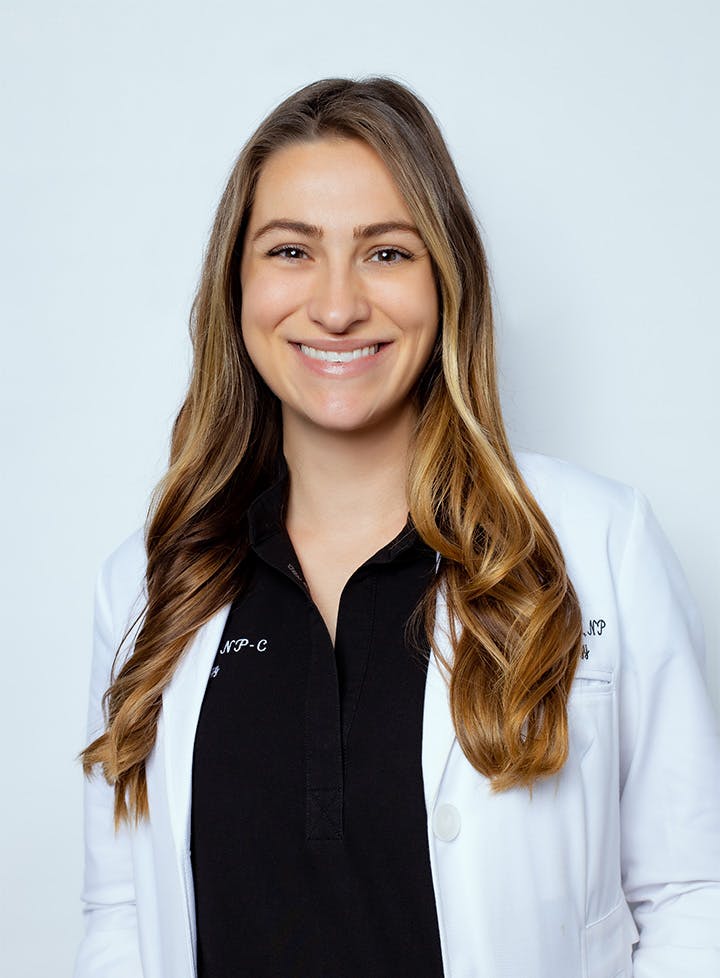 Emma Ubbelohde
FNP
Emma Ubbelohde is a Family Nurse Practitioner who specializes in dermatology. She completed a Bachelor's degree in Biology from the University of Wisconsin – La Crosse, and continued on to complete her Masters in Nursing from the University of Minnesota. After spending time working as a surgical nurse and managing a surgery center, she resumed her education at Vanderbilt University as a Nurse Practitioner. Emma is a member of Sigma Theta Tau Honor Society of Nursing, Dermatology Nurses Association, International Society of Plastic and Aesthetic Nurses and the American Academy of Nurse Practitioners. In her free time, she enjoys cooking and hiking with her husband.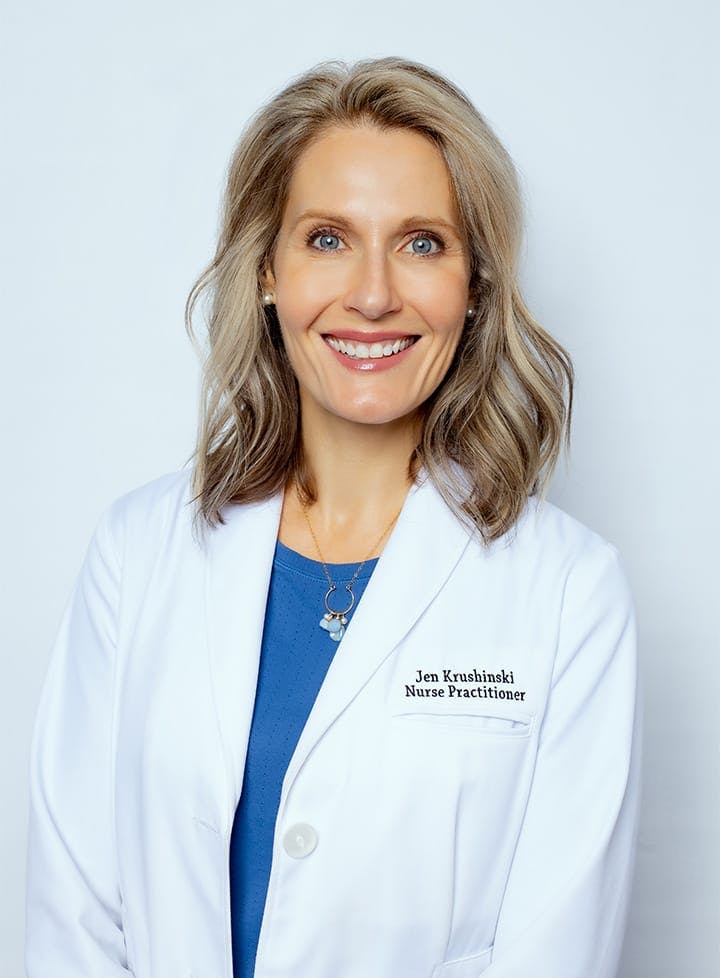 Jennifer Krushinski
ANP
Jennifer Krushinski is an Adult Nurse Practitioner who began working in the field of Dermatology in 2005. Her previous work experience includes Neurotrauma and Surgical ICU nursing at the University of Maryland Medical System prior to becoming a Nurse Practitioner. She was on faculty at the Germanna Community College Nursing Program prior to returning to The Dermatology Center in 2021. She graduated from Boston College with a Bachelor's in Science Nursing Degree and the University of Maryland-Baltimore with a Master's Degree in Nursing. She is a member of the Sigma Theta Tau Honor Society of Nursing, American Academy of Nurse Practitioners, and the Dermatology Nurses' Association. When not working, she is kept busy by raising her two daughters and a Goldendoodle with her husband, Erik. They enjoy skiing, traveling, and golfing together.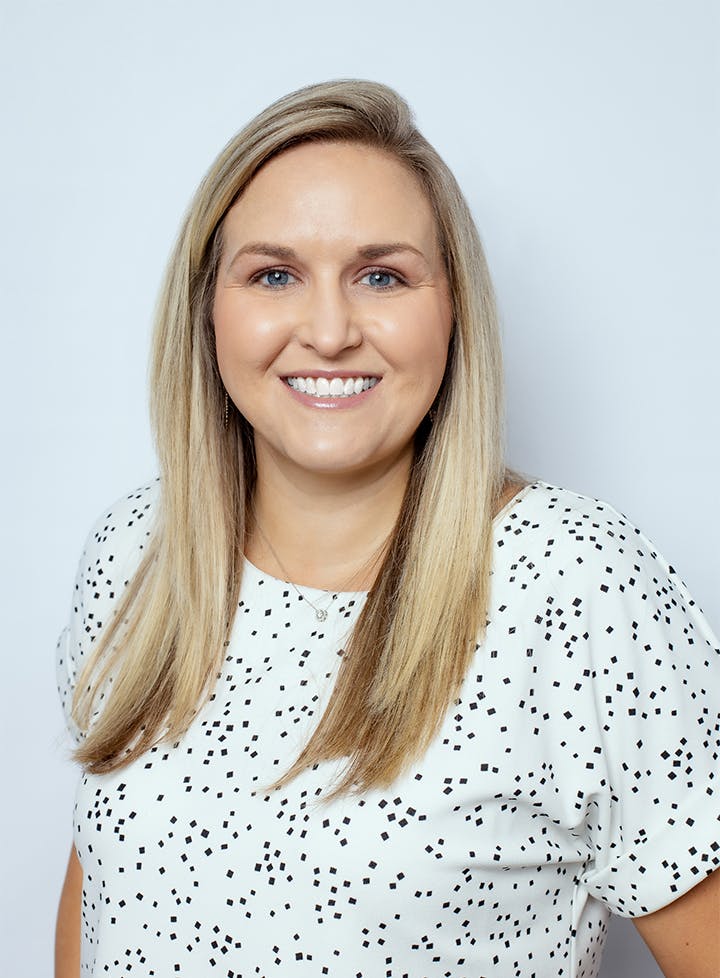 Courtney Deslauriers
Chief Operating Officer
Mrs. Deslauriers, a Fredericksburg native received her Bachelors of Science in Business Administration with a Healthcare Management Concentration from Liberty University. Courtney brings over 15 years of healthcare leadership to the organization. Through her extensive background she strives to provide a positive synergy to our patient experience. With a focus on community and patient relations Courtney is responsible for strategic and organizational development. As a active member of the Virginia Medical Group Management Association (VMGMA) and the Association of Dermatology Administrators and Managers (ADAM) Mrs. Deslauriers is consistently driven to improve Healthcare gaps.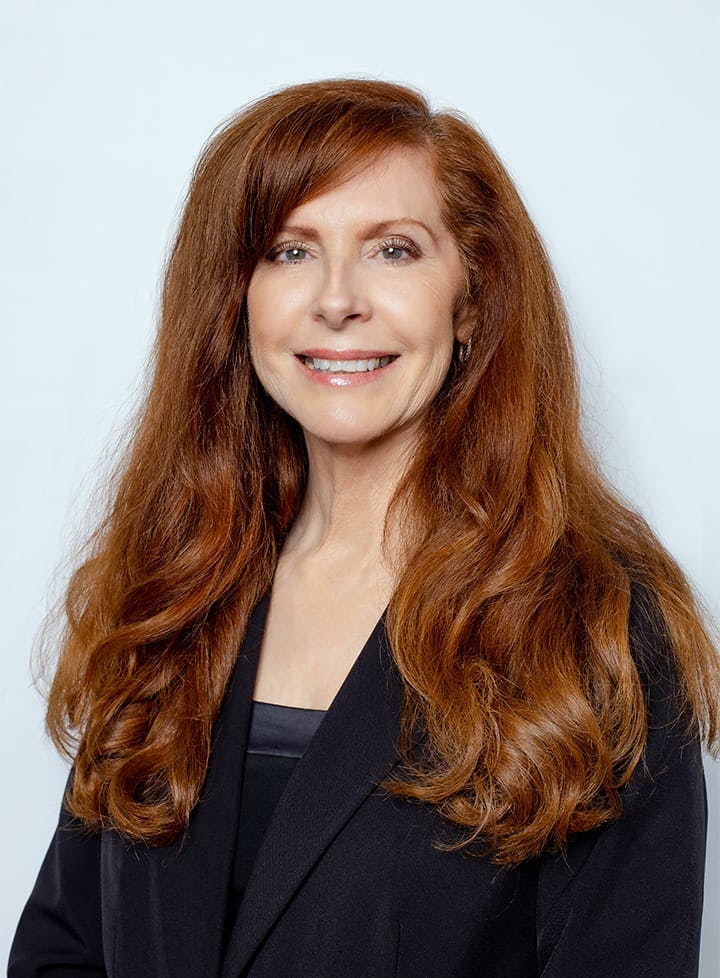 Donna Sullivan
Director of Aesthetics
Joining GlowMD in 2017, Donna brings with her 20 years of experience in the aesthetics and medical industry. Including patient and management services for cosmetic plastic and reconstructive surgery. Donna's vast knowledge of cosmetic services and developing treatment plans allows her to provide patients an added level of confidence while trusting her with their facial rejuvenation, body contouring and skincare needs. Donna is one of our certified CoolSculpting technicians, and with over 2000 treatments completed her team is well equipped to offer expert treatment protocols. Donna is actively engaged in training to ensure her team at GlowMD offers patients high quality medical product lines, the latest skin rejuvenation and body contouring services available. In her spare time, she loves to spend time with her family, hiking and horseback riding.
Sarah Beck
Revenue Cycle Manager
Sarah has been with Dr. Morris at The Dermatology Center since 2013. Sarah grew up in Richmond and migrated to Fredericksburg with her husband and daughter. She is a die-hard Hokies fan and graduated with her degree from Virginia Tech in Blacksburg Virginia. She has worked in the medical field for over 17 years and plays a vital managing role in the practice with a strong connection between our Practice Administrator, health care provider, patients, and insurance companies as our billing expert and revenue cycle specialist. Sarah enjoys caring for her family and is involved with various volunteer organizations such as the Girl Scouts of America, and participates in activities at her daughter's school. In her free time she likes to work on her crafts, cook, and plays with her two dogs.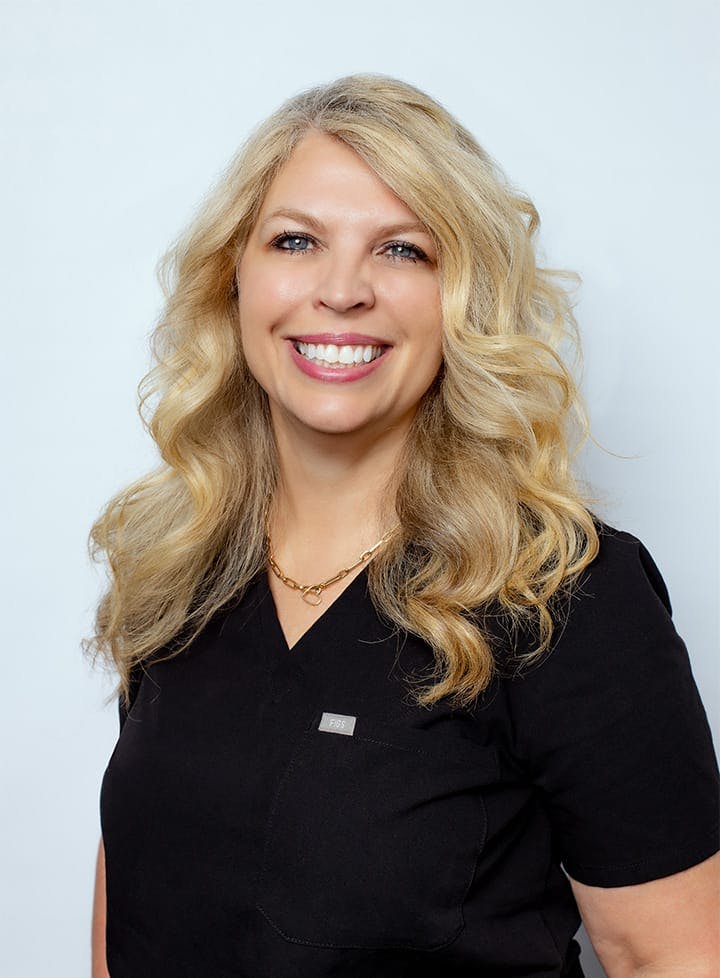 Kelly Null
Master Aesthetician
As a licensed master esthetician Kelly brings with her over ten years of cosmetic and esthetic experience. Through her extensive knowledge and background Kelly offers clients customized treatments plans to ensure optimal results. Driven by her passion to provide clients with the latest technology and skincare solutions Kelly attends regular training and certification courses. Kelly's experience includes surgical and non-surgical services, laser, micro needling and radio frequency treatment options. Kelly practices a hands on approach while educating clients on the most effective skin rejuvenation services and products available. Schedule a complimentary consultation with Kelly to start your transition to beautiful glowing skin.