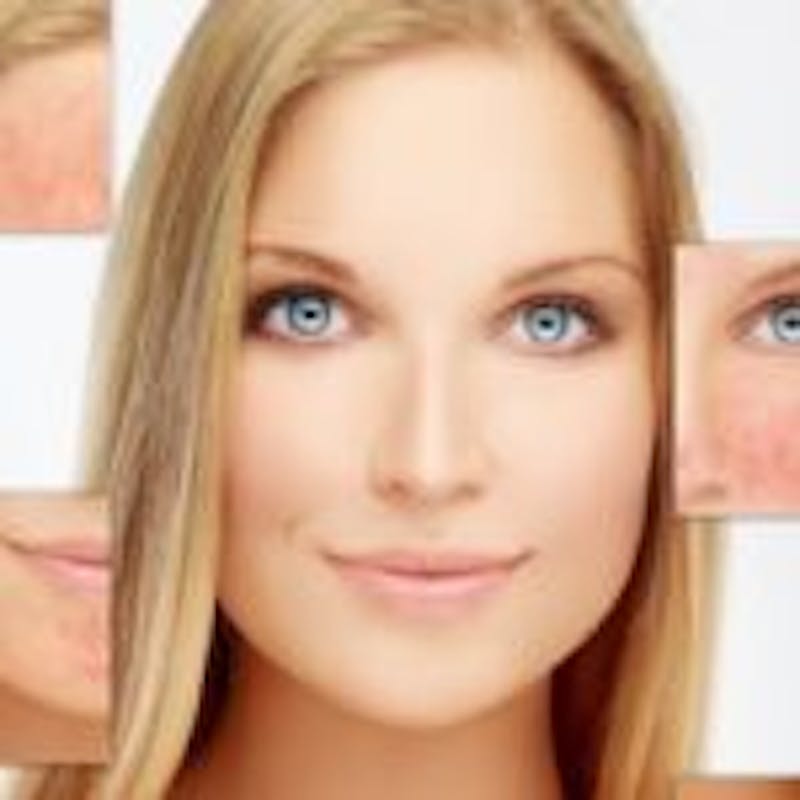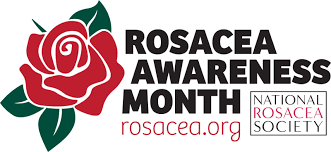 Rosacea Awareness Month is here for the entire month of April to help raise awareness of this widespread yet often misunderstood chronic facial disorder that affects an estimated 16 million Americans – and many more worldwide. Rosacea is a very common disorder characterized by symptoms of facial flushing and a collection of other clinical signs such as facial redness, broken capillaries, coarseness of the skin, and an inflammatory eruption that may be similar to acne.
Not only does springtime align with Rosacea Awareness Month, it is referred to by many doctors as "rosacea season" due to the change in weather causing flare-ups in many sufferers. Be proactive in your skin's health and schedule an appointment with your dermatologist this month if it's been awhile since your last visit. If you haven't seen a medical professional yet and are self-treating your signs and symptoms, consider this month your motivation to seek proper diagnosis and treatment.
Here are glowMD Laser MedSpa, we offer several products and services that can help control rosacea: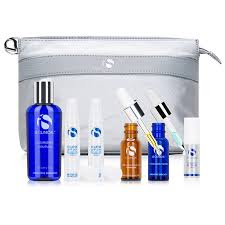 THE CALMING KIT BY iS CLINICAL
CLEANSING COMPLEX is an excellent cleanser for people who are experiencing pustular rosacea, as this product gently yet thoroughly cleans the skin. By removing the dirt, oil and debris that contributes to clogged pores, CLEANSING COMPLEX can help prevent and eliminate the pustules that may develop with rosacea. And because it is so gentle, it won't further aggravate the skin.
PRO-HEAL SERUM ADVANCE+ has gentle botanical ingredients that help neutralize free radicals while helping to calm the skins inflammatory response. This means that it not only minimizes redness, but also reduces the discomfort associated with rosacea. PRO-HEAL SERUM ADVANCE+ also contains L-ascorbic acid, a scientifically-advanced form of vitamin C that provides potent photo-protection and anti-inflammatory properties. With its healing and reparative benefits, PRO-HEAL SERUM ADVANCE+ will help revitalize compromised skin due to rosacea.
HYDRA-COOL SERUM
Soothes inflamed skin, Reduces irritation, Hydrates without clogging pores.Hydra-Cool Serum contains the powerful, healing antioxidant centella asiatica with vitamin B5, hyaluronic acid, kojic acid and soothing menthol. … iS Clinical offers clinically-proven skin care solutions and visible results.
ECLIPSE SPF 50+ Broad Spectrum Creme
Formulated specifically for daily use and extended outdoor activities. ECLIPSE SPF 50+ is a unique fusion of scientifically advanced, micronized physical sunscreens and pure vitamin E. The resulting blend provides water-resistant broad spectrum protection from both UVA and UVB rays-in an ultra-sheer formula that absorbs quickly for a non-greasy matte finish.
Give It A Try!
iS Clinical Calming Travel Kit features 4 gentle formulas to treat and calm rosacea-prone skin. The portable-size products are packaged in a convenient case for easy travel. Great for gift-giving or for first time users of the iS Clinical line.
iS Clinical Calming Travel Kit includes:
Cleansing Complex (2 fl. oz.)
Pro-Heal Serum Advance Plus (0.5 fl. oz.)
Hydra-Cool Serum (0.5 fl. oz.)
Eclipse SPF 50 Plus (2 count)
BONUS: Sheald Recovery Balm (0.17 oz.)
Travel Bag
$142.16
VBEAM LASER TREATMENT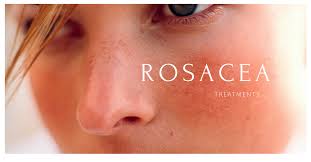 Full Face Treatment $300–Save $100
Hemangiomas, Rosacea, Acne Scars
Blood vessel lasers are one of the mainstays of rosacea treatment. We use the V-beam pulsed dye laser. When this type of laser is fired, the light from the laser is selectively absorbed by red blood in the face. Following the laser pulse, the laser energy is transmitted to the blood vessel wall, which leads to a narrowing of the blood vessel wall and a shrinking of the size of the blood vessel. This in turn leads to a reduction in facial redness.
Book Now and Receive a Brightening Vitamin C Serum for $55.00 Save $55.00!
glowMD Laser MedSpa will treat your acne/rosacea with the V-Beam in an effective and safe way with little or no downtime. Call 540-371-9098 to learn more about why glowMD Laser MedSpa is a trusted source for effective rosacea treatment in Fredericksburg and Central Virginia.