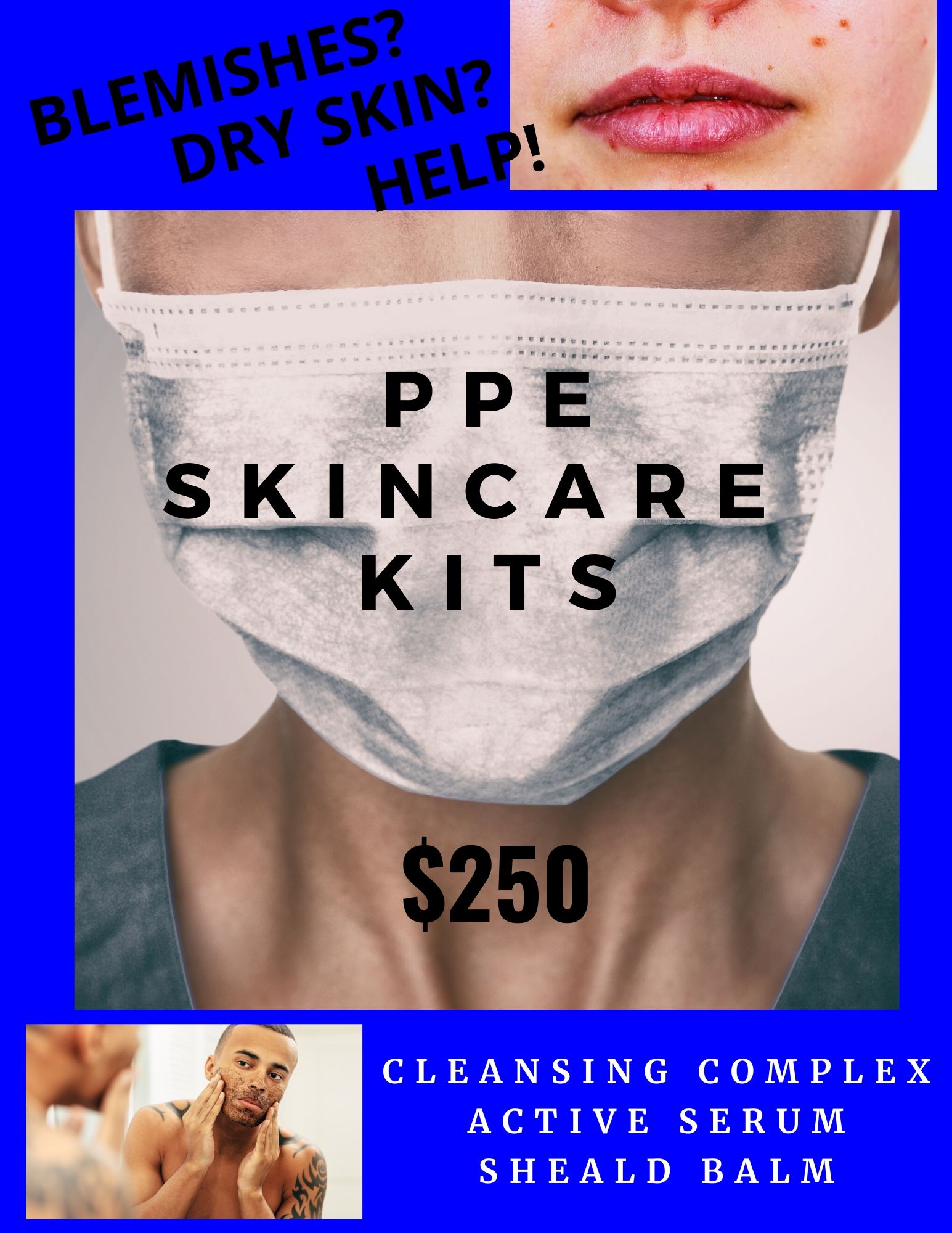 Wearing a mask has just become another part of your routine. They're more or less invisible, especially in public parks, grocery stores, and city streets.
But for all the good they do, you may be noticing a few annoying problems beyond your foggy glasses: itchy skin, pesky pimples, and oily blackheads, to name a few. That's because constantly wearing a face mask can inadvertently do a number on your skin, "Face masks can be harmful to the skin in two ways. "First, direct friction can damage the outer skin layer, leading to irritation and inflammation. Second, masks trap humidity, sweat, and oil on the skin." In turn, this creates an environment that encourages microorganisms to flourish, worsening conditions like acne and rosacea.
Face masks are essential, and you should not stop wearing them because of skin issues. But you can mitigate any potential damage by giving your skin a bit of love and taking care of your face coverings properly.
glowMD Laser MEdSpa is now offering a PPE SkinCare Kit to help with the skin issues that can arise from wearing a mask daily. The kit has the following products:
Cleansing Complex is an exfoliating product that removes dead skin cells, oil, dirt and impurities from deep within pores. This face wash helps you maintain clear skin and controls acne breakouts. The exfoliating ingredients in this glycolic acid cleanser also create an even texture and smooth surface.
Active Serum: This fast-acting, long-term, results-oriented formula decreases the appearance of fine lines and wrinkles, visibly evens skin tone, and is excellent for blemish-prone skin. … Excellent for all skin types and for all ages, this powerful botanical serum leaves the skin moist and smooth.
Recovery Balm: Calms and encourages skin recovery while immersing severely dry skin in deep, healthy hydration. Formulated with ceramides to lock-in moisture behind an antimicrobial, this ultra-soothing balms helps prevent the appearance of scarring and maximize your results.
Make sure you are generous with your sunscreen when applying all over your face! You wouldn't want that dreaded mask tan! We offer EltaMD Sunscreen with many options to suite your lifestyle. We can guide you to look for an oil-free, non-comedogenic product, as these are formulated to be non-pore clogging.
Call us or stop by for your PPE Skincare Survival Kit today! 540.371.9098