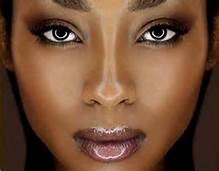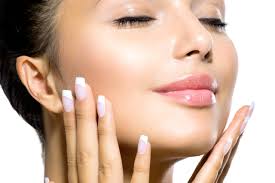 Although micro-needling is a safe and effective skin rejuvenation treatment by itself, studies have shown that using skin-enhancing serums in conjunction with micro-needling often optimize results. At glowMD, we offer multiple treatment options for micro-needling to address your specific skincare concerns, including Micro-needling with Dermaplane & growth factor serum.
What is Micro-Needling with Dermaplane & Growth Factors?
One of the safest and least invasive methods for skin rejuvenation, micro-needling involves moving a pen-like device with tiny needles over treated areas. The needles penetrate to a specific depth below the skin, stimulating a process known as Collagen Induction Therapy that restructures existing collagen and increases collagen production in the skin for continued improvement over time.
One of the latest developments in micro-needling is the use of growth factors to aid in the regeneration of fresh new cells and tissues to improve the skin at a cellular level beneath the surface. These factors can be found in the patient's own blood and formulated into PRP using a sterile centrifuge process, but for clients who are interested in utilizing growth factors in their treatment but who do not wish to have their blood drawn can benefit from Biopelle Growth Factors which can be purchased at glowMD. SCA growth factors, derived from snail secretions, dramatically regenerates skin tissue by stimulating youthful cell growth to smooth wrinkles, boost collagen and elastin and maintain moisture levels. Prescribed dosage of the individual ampules shows results in as little as 7 days.
Dermaplaning, also known as blading, is a safe and simple skin rejuvenation treatment intended to exfoliate the epidermis and remove vellus hairs (peach fuzz), leaving the skin smoother and looking healthier. This exfoliation allows for your skincare products to penetrate more readily into the deeper layers. Dermaplaning is an ideal treatment for those with excess vellous hair because this hair often causes dirt and oil to clog in the follicles. Removing this hair gives the patient healthier looking skin. This is the perfect add on for many aesthetic procedures including laser, microneedling, superficial chemical peels and facials. Dermaplaning is also a prime exfoliation treatment option for those who are pregnant or nursing and not allowed to use chemical peeling agents.
This procedure is not traumatic and is a non-invasive way to remove dead skin cells to renew the skin. Our licensed medical esthetician will use a blade to stroke the skin at an 45 degree angle similar to shaving. This is a very safe procedure and only requires that you avoid taking any medications that could cause the blood to thin such as Accutane, Retinols, or any anti-inflammatory drug. Finally, do not wax before your treatment since this interrupts the hair growth cycle. Other than this there is no special preparation before or after your procedure and you can combine the Dermaplaning with Micro-needling, a light peel or facial.
Call us for your appointment and assessment today! 540.371.7118