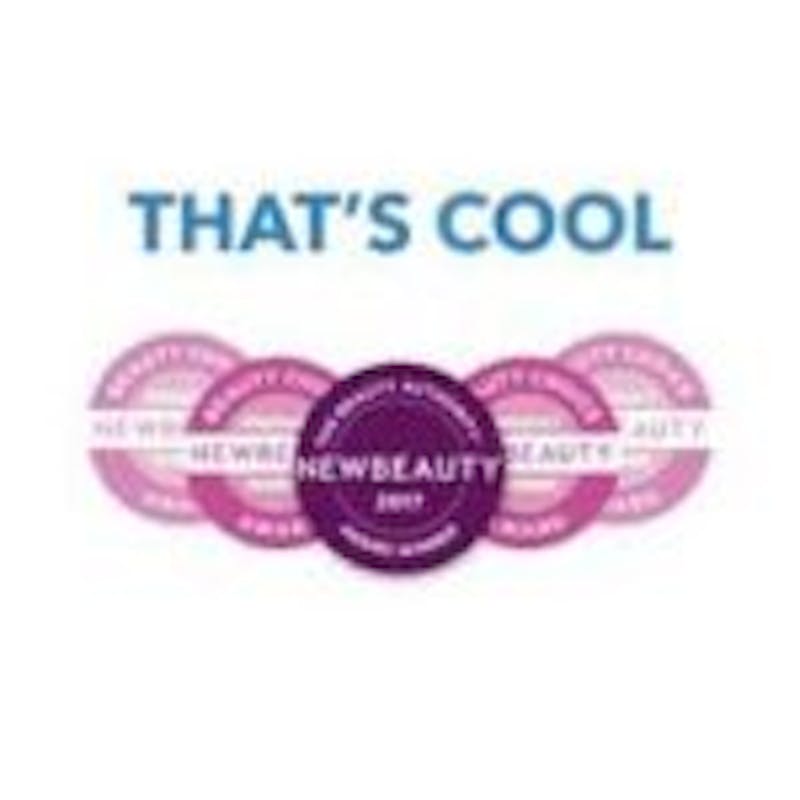 We Did It Again!
We are proud to announce that CoolSculpting® has been awarded the NewBeauty Award for "Best Noninvasive Fat Eliminator". Thanks to the editors of NewBeauty magazine for choosing CoolSculpting—for the 6th year in a row! It's an honor to be recognized. Join us in sharing the great news!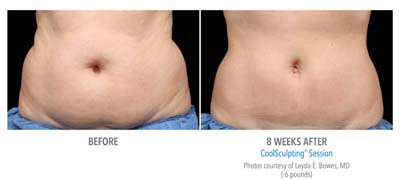 Best Noninvasive Fat Eliminator
An easy way to kick stubborn bulges of fat to the curb, noninvasive—and six-time award-winner—CoolSculpting freezes away fat cells for a slimmer silhouette in as little as one month.
"In our fast-paced world, many patients don't have time to recover from liposuction or they're afraid of the idea of surgery. When presented with CoolSculpting, many patients say, where do I sign up?"
WHAT IS COOLSCULPTING?
CoolSculpting® is the only FDA-cleared, nonsurgical fat-reduction treatment that uses a process called cryolipolysis to get rid of stubborn fat. The CoolSculpting® treatment safely delivers precisely controlled cooling to gently and effectively target the fat cells underneath the skin. Treated fat cells are crystallized (frozen), then die. The results from the treatment are about a 20%-25% fat reduction in the treated area. Over time, your body naturally processes the fat and eliminates these dead cells, leaving a more sculpted you!
Popular treatment areas include the abdomen, upper arms, love handles (flanks), inner and outer thighs, double-chin, bra fat and underneath the buttocks! CoolSculpting® is also FDA-cleared to affect the appearance of lax tissues with submental area treatments.
WHAT IS COOLSCULPTING?
The nonsurgical CoolSculpting® treatment is exactly what is sounds like! There is no surgery and little to no downtime after the treatment. Many patients even return to work or head to the gym after a CoolSculpting® treatment. The science and research behind CoolSculpting® —cryolipolysis — was discovered by a group of Harvard scientists who came across the phenomenon that some children who ate popsicles developed dimples in their cheeks. These scientists realized that the popsicles were freezing and eliminating small pockets of fat! This proven science on which the CoolSculpting® treatment is based has allowed for over 6 million treatments worldwide and a number of happy patients. For more information on safety, check out our CoolSculpting® blog "Is CoolSculpting® Safe?"
AM I A GOOD CANDIDATE FOR CoolSculpting®?
A good CoolSculpting® candidate is someone who lives a healthy lifestyle, exercises and eats well, but has one or more areas of pesky fat that just won't go away. CoolSculpting® is designed to treat the subcutaneous fat on both men and women over the age of 18. It is important for patients to realize that CoolSculpting® is not a weightloss treatment; it is a fat reduction treatment designed to decrease the amount of fat cells in the treated area. Individuals that see the best results from their CoolSculpting® treatment continue to live a healthy and active lifestyle after treatment.