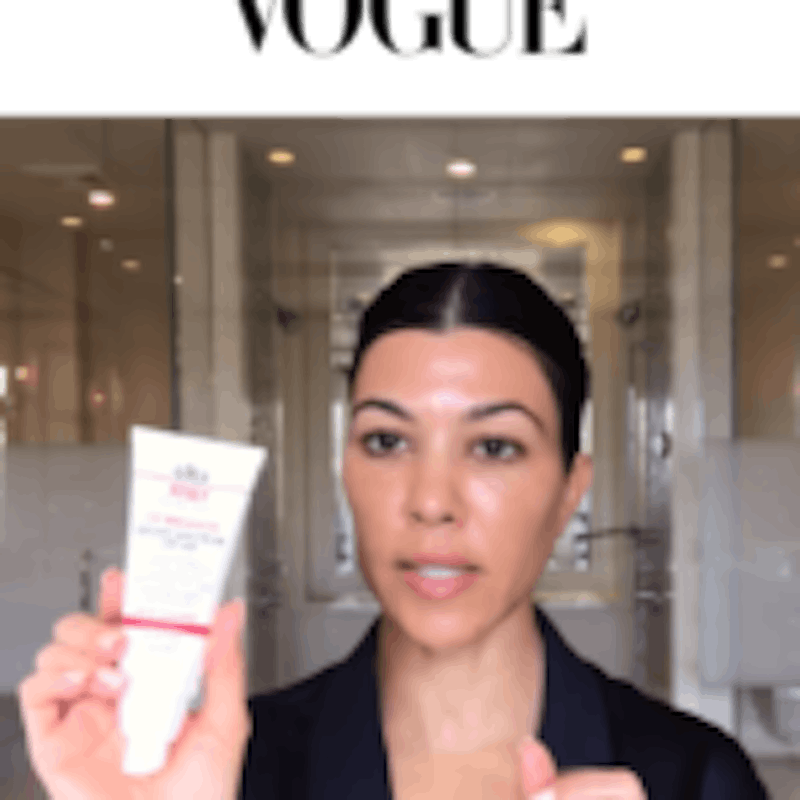 EltaMD Skin Care sent Poosh ( Kourtney Kardashian) complimentary UV Replenish in honor of the launch of their site and here's what Poosh had to say.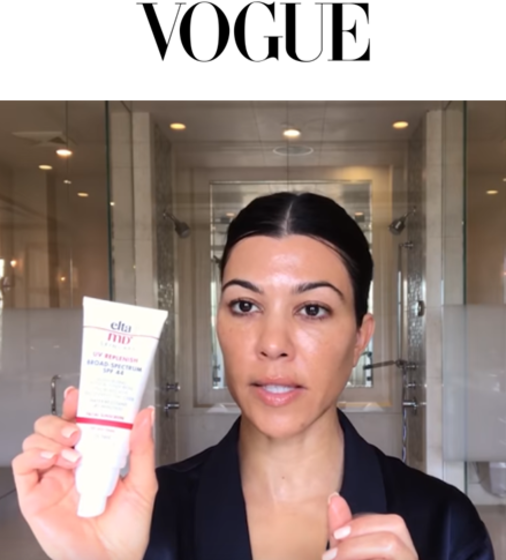 W
Dermatologists and celebrities alike agree that sunscreen is one of the most important steps in your daily skincare regimen. But with so many options available at so many different SPF levels, it can be tough to find the best sunscreen for your face, especially one that doesn't clog your pores and leave your skin looking super greasy.

EltaMD, a cult-favorite sunscreen brand that celebrities have rallied behind for years. Most recently, Kourtney Kardashian shared her love for the skincare company in a video with Vogue. "Every day I put on sunscreen, whether it's raining or sunny. I love EltaMD and this is a new product I just started trying from them that has hyaluronic acid inside of it," she said of EltaMD's UV Replenish Broad-Spectrum SPF 44.
Kourtney also admitted, "I have not worn sunscreen every day of my life. I used to always be afraid of sunscreen and would think that it would make me break out." But thanks to EltaMD's lightweight, non-greasy formula, she's hooked — and so are tons of other celebs like Drew Barrymore, Mindy Kaling, Ashley Graham, and Kendall Jenner (to name a few). While Kourtney is testing the brand's newest sunscreen, the one celebs rave about the most is EltaMD's UV Clear Facial Sunscreen Broad-Spectrum SPF 46 which can be purchased at GlowMd Laser MedSpa .
"This is the only facial sunscreen that doesn't make me break out. I'm on my second bottle. It leaves a nice glow to my combination skin, but doesn't turn me into an oil slick," one reviewer wrote. "I'll buy this again for my sensitive acne-prone skin, and I'd definitely recommend it to a friend!"
Made with zinc oxide, it's an oil-free sunscreen that helps calm and protect sensitive skin types that are prone to acne, rosacea, and discoloration. Its formula is mineral-based, giving it a lightweight, silky finish. EltaMD has also earned the number one ranking among dermatologist-recommended sunscreen brands, a rare feat considering there are so many sunblock products on the market.
It's never too late to add sunscreen to your skincare routine, and with so many rave reviews from celebrities, dermatologists, you'll definitely want to invest in a bottle of EltaMD sunscreen ASAP (or at least before your summer vacation). Stop by today for your yearly protection!
10% Off All Sunscreens in May 2019!