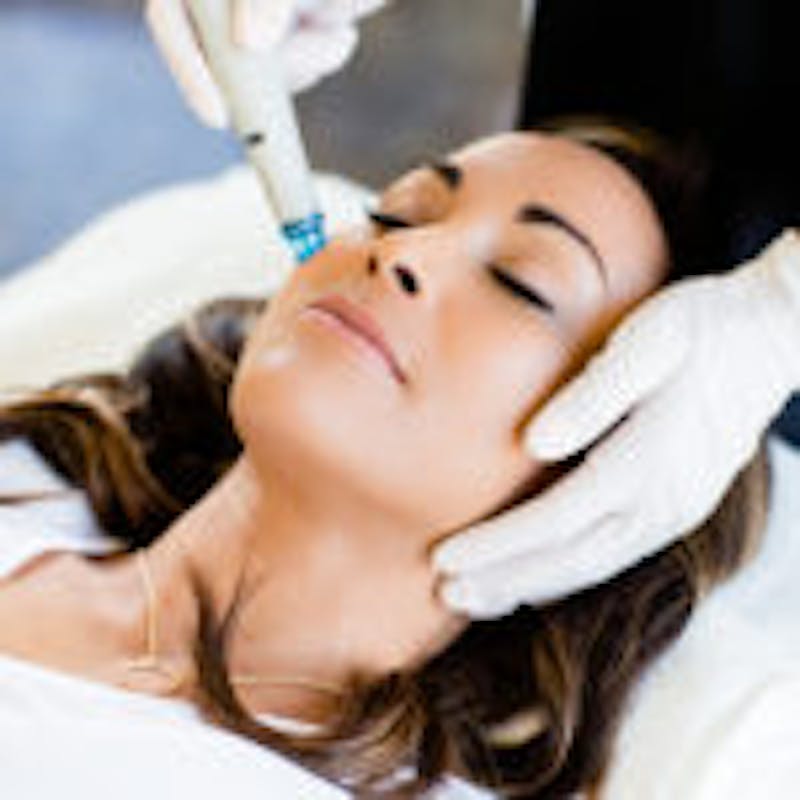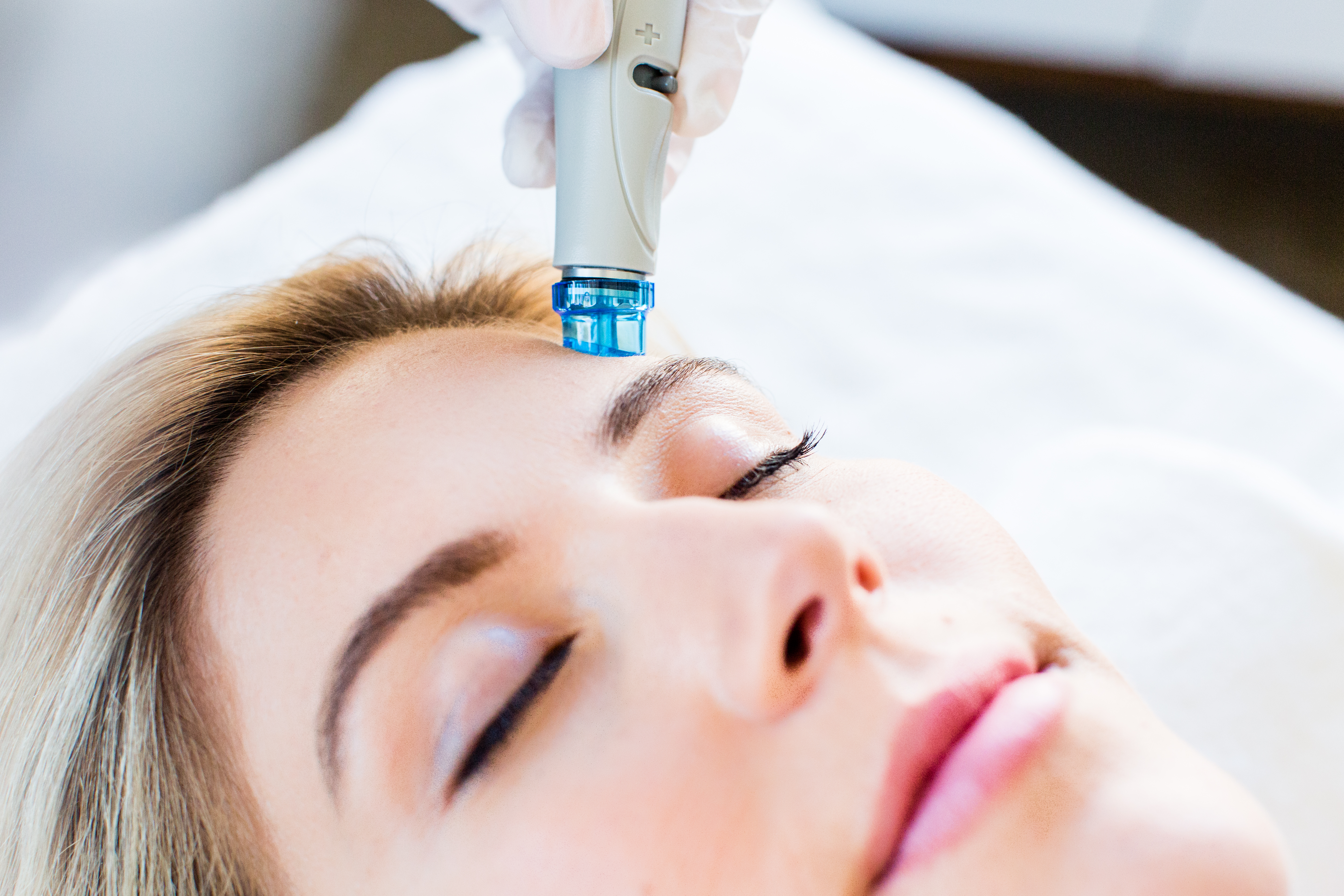 The HydraFacial is a specialty service of glowMD Laser MedSpa in Fredericksburg VA. It is deemed a safe and effective method of non-invasive skin resurfacing and dermal rejuvenation. This exciting treatment can address and ease several cosmetic concerns simultaneously such as acne, hyperpigmentation, and wrinkles. Patients who have undergone treatments have noticed more radiant, youthful looking skin. The HydraFacial phenomena is a procedure using a clinically proven hydra-dermabrasion device that has been designed to cleanse, exfoliate, and infuse the skin with refreshing serums.
What Is HydraFacial?
HydraFacial treatments are a superior method for improving the skin's appearance where common signs of aging are noticeable. Cosmetic concerns that can be corrected with this rejuvenating treatment include:
Fine lines
Wrinkles
Clogged/enlarged pores or blackheads
Oily/acne-prone skin
Hyperpigmentation (i.e., dark areas of the skin, such as brown age spots)
What Are The Benefits of Getting A HydraFacial?
Today's technology makes it possible to receive state-of-the-art dermabrasion with gentle and easy care. Our expert team at glowMD offers you a gentle yet effective alternative for addressing clogged pores while treating your skin with potent solutions intended to moisturize, protect, and revitalize your skin.
We apply a patented, spiral type treatment tip using vortex technology to the skin. The vortex pressure works in combination with a liquid clog-purging solution of salicylic acid, willow bark extract, and anti-inflammatory Tasmanian pepper. This mixture effectively and completely cleans pores without squeezing or pressing the skin. Additional benefits include:
Customized treatments focusing on specific skin issues
Grants even greater results when combined with our other rejuvenating treatments
Quickly improves skin texture and tone
Instant visible results with zero downtime for recovery
Help conditions like acne without signs of any peeling or residual irritation
Patients experience a relaxing experience without side effects
HydraFacial? How Does It Work?
CLEANSE + PEEL
Uncover a new layer of skin with gentle exfoliation and relaxing resurfacing.
EXTRACT + HYDRATE
Remove debris from pores with painless suction. Nourish with intense moisturizers that quench skin.
FUSE + PROTECT
Saturate the skin's surface with antioxidants and peptides to maximize your glow.
Nothing Compares
Only HydraFacial uses patented technology to cleanse, extract, and hydrate. HydraFacial super serums are made with nourishing ingredients that create an instantly gratifying glow. It is the newest advance in non-laser skin resurfacing. HydraFacial is the only hydradermabrasion procedure that combines cleansing, exfoliation, extraction, hydration and antioxidant protection simultaneously, resulting in clearer, more beautiful skin with no discomfort or downtime. The treatment is soothing, moisturizing, non-invasive and non-irritating.
HydraFacial Treatment & Results
HydraFacial uses patented technology to cleanse, extract, and hydrate. HydraFacial super serums are made with nourishing ingredients that create an instantly gratifying glow. Many people report seeing visible skin refinement and an even, radiant skin tone after just one treatment. Depending on your skin type frequency will vary, but it is suggested no more than twice a month is necessary.
A single treatment is perfect for those who need a fresh and glowing appearance for a special event or occasion. For those wanting to maintain healthy skin and a vibrant look then monthly treatments would be recommended.
To learn more, or to find out if HydraFacial™ is right for you, call our office at 540-371-7118