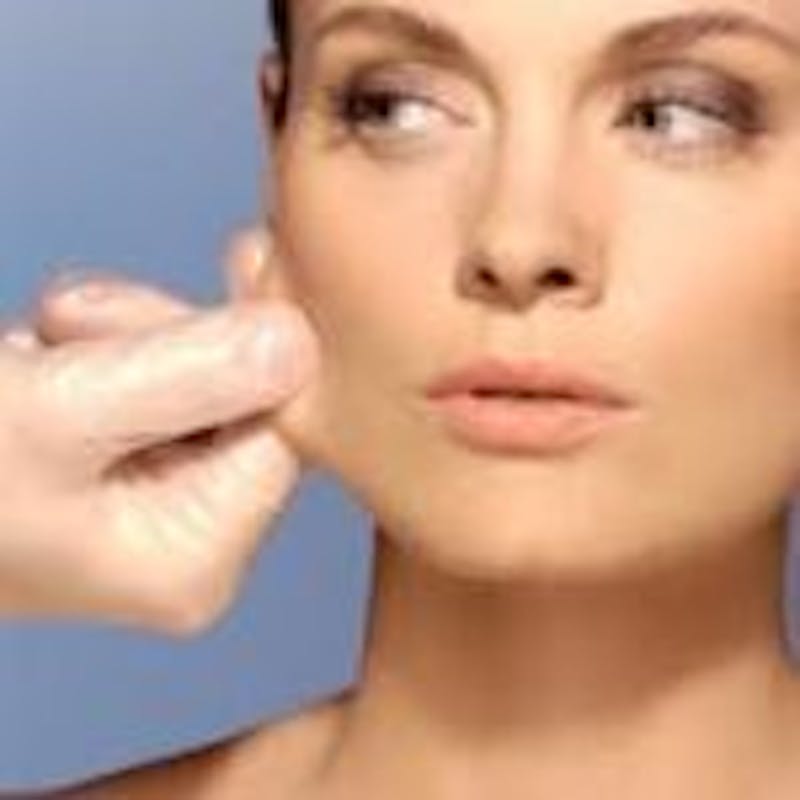 FRACTORA – RF (Radio Frequency) NON SURGICAL FACE AND NECK LIFT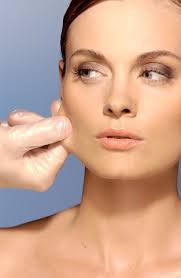 At glowMD Laser MedSpa at The Dermatology Center, Dr Terri Morris is now offering Fractora Radio Frequency face and neck treatments. Non surgical skin tightening and rejuvenation has reached the next level! Individuals who are looking for a non-invasive and natural looking approach to skin tone, texture irregularities and lifting can benefit from Fractora™ Fractional. Fractora™ Fractional can be used in areas that demonstrate fine or deep wrinkles, scars or discolored red and brown skin tone. The most common areas of treatment are the face and neck.
Our Neck/Jowl Tightening Treatment, aka the "Non Surgical Face and Neck Lift" will leave your neck and jawline tighter, more chiseled, and youthful. Skip the scalpel, love the RF (Radio Frequency) treatment!
During your consultation, we evaluate your face as a whole to create a customized experience unique to your anatomical needs and personal cosmetic goals. All of our treatments are tailored around acceptable expectations and meaningful improvements without complications. We sometimes combine multiple therapies to obtain optimal results.
Ideal Candidates:
Age 30+ with concerns of lower face jowling, sagging neck skin or increased skin laxity.
How does it work:
The Fractora is the most advanced fractional radio frequency treatment that provides anti-aging improvements on skin tone, texture and firmness for a more radiant look through ablation and skin resurfacing. The Fractora delivers Radio frequency energy to the skin through an array of pins producing localized thermal energy. The gentle heat generated by the Fractora pins in the sub-dermal tissue promotes collagen growth for skin rejuvenation and an improved skin texture. In deeper tissues, the Fractora tightens the face and neck muscles which causes the tightening of the jowls and neck muscles.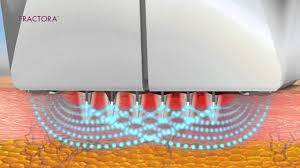 Treatment Details:
Each treatment lasts approximately 1 hour. After 1 treatment, you will see improvements but for permanent results, we recommend 2-3 sessions, spaced 3-4 months apart. There are 2-3 days of downtime after each session.
Benefits:
Fractora improves skin elasticity and firmness, especially around the jowls and neck area.
Fractora delivers improvements in fine lines, deep lines, texture, pigment irregularities, blood vessels and redness.
Fractora offers improvements for aging skin that would normally require two, three or even four different technologies.
Ablation of the skin promotes skin resurfacing while untreated skin between the pins promotes faster healing of the treatment tissue.
Versatility of parameters allows the user to vary the depth of ablation, coagulation and heating.
The treatment is well tolerated with a topical numbing agent. Social activity can be resumed after a couple of days. We encourage all patients to start our medical grade skin care line prior to and after treatment for better results if you are not using medical grade skincare. The Fractora treatment can be considered an effective modality of treatment for moderate wrinkling and softening acne scars with minimal downtime and advantageous results.
Fractora is performed by Dr Terri Morris, our Board Certified Dermatologist at The Dermatology Center – glowMD Laser MedSpa! Call our office at 540-371-9098 to schedule your Complimentary Consultation!
FACE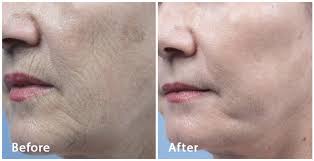 NECK
ACNE