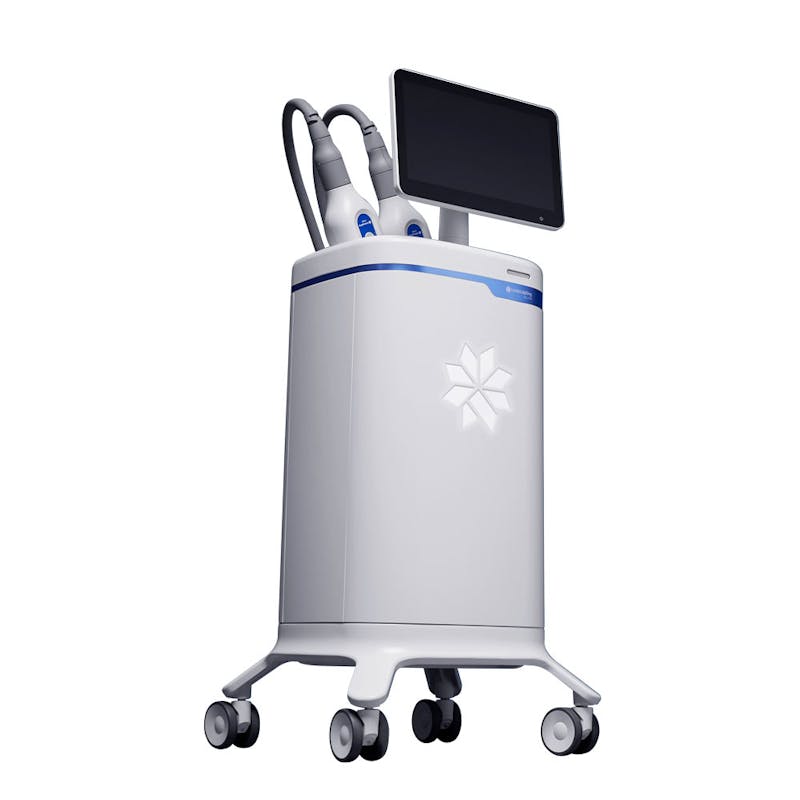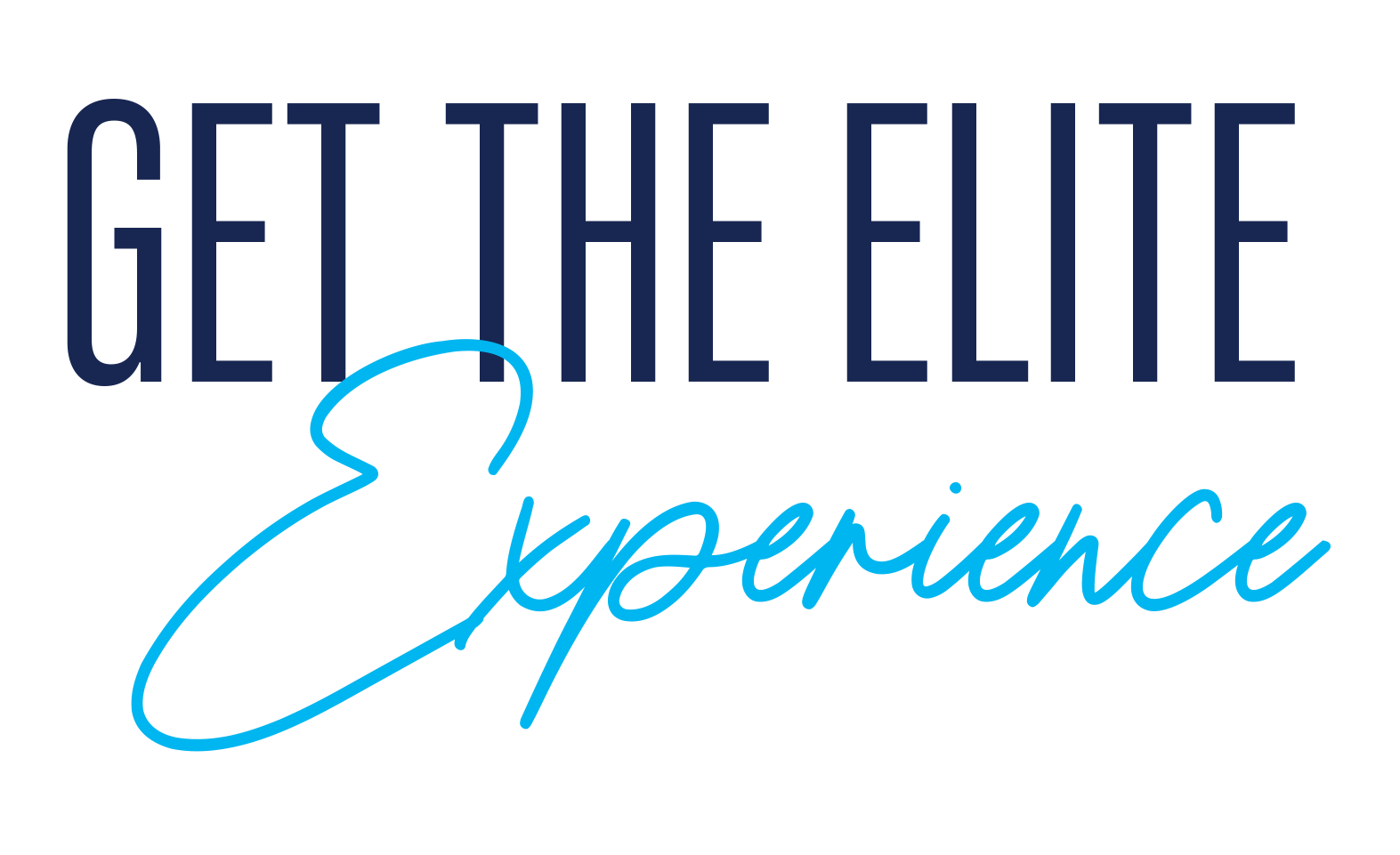 Exclusively at glowMD MedSpa CoolSculpting Elite! Just when you thought you had the best—it got better!! Coolsculpting Elite of Fredericksburg is a fat reduction system with more advanced applicators designed to complement the body's natural curves. It harnesses proven CoolSculpting technology to target, freeze and eliminate treated fat cells. CoolSculpting has been an industry-leader, creating the market for non-invasive fat reduction for over 11 years. Now CoolSculpting Elite builds on that heritage with a completely re-invented next-generation technology that delivers great results! The new C-shaped applicators are designed to complement the body's natural curves for improved fit and comfort during treatment.
What areas can be treated?
CoolSculpting Elite is FDA cleared to treat visible fat bulges in the body. CoolSculpting Elite effectively treats the same 9 areas that traditional CoolSculpting treats:
Flanks, also known as love-handles or muffin top
Abdomen
Thighs, including inner thighs and outer thighs
Excess fat underneath the chin (double chin)
Bra fat
Back fat
Fat underneath the buttocks, (a.k.a. "banana roll")
Upper arms
Submandibular area below the jawline (chin)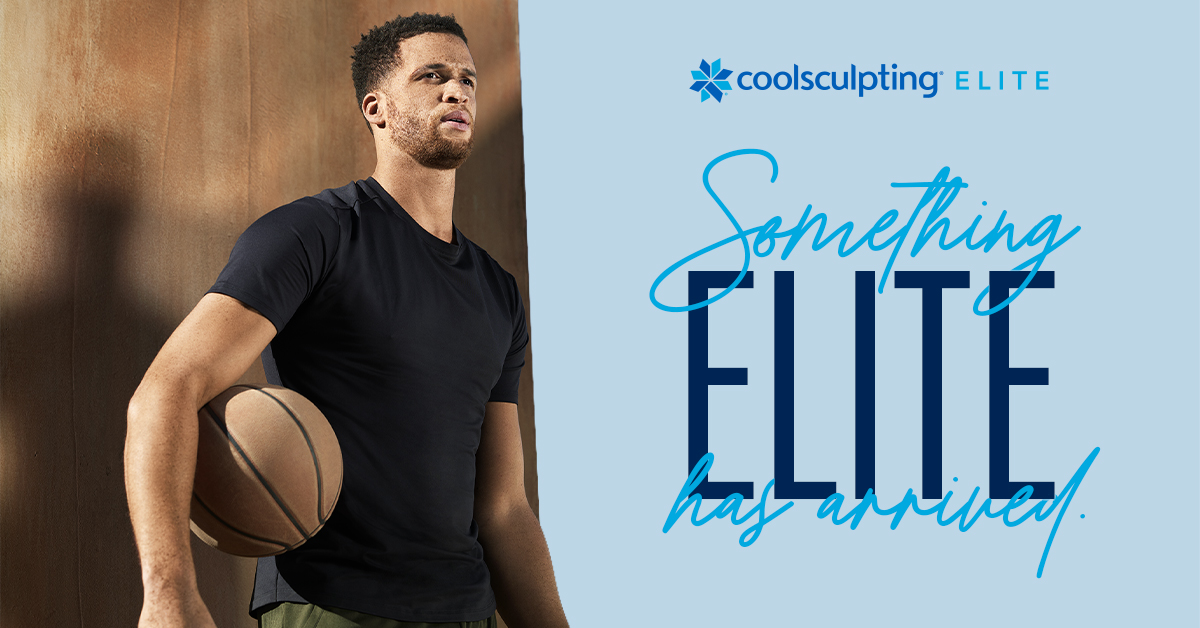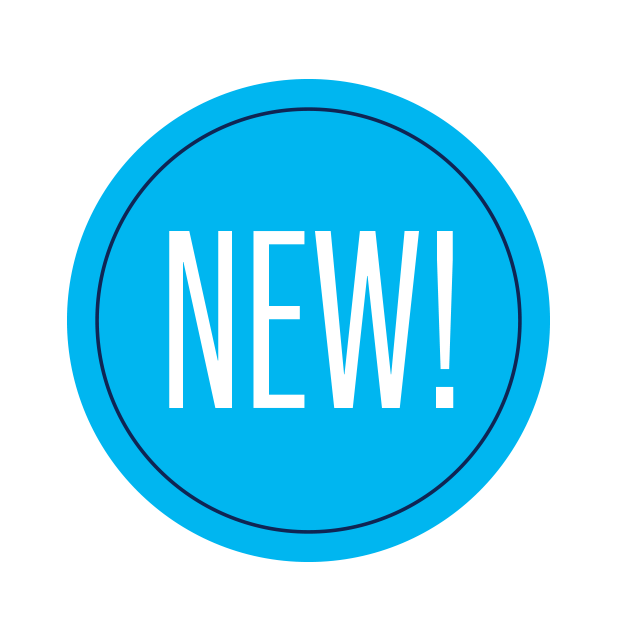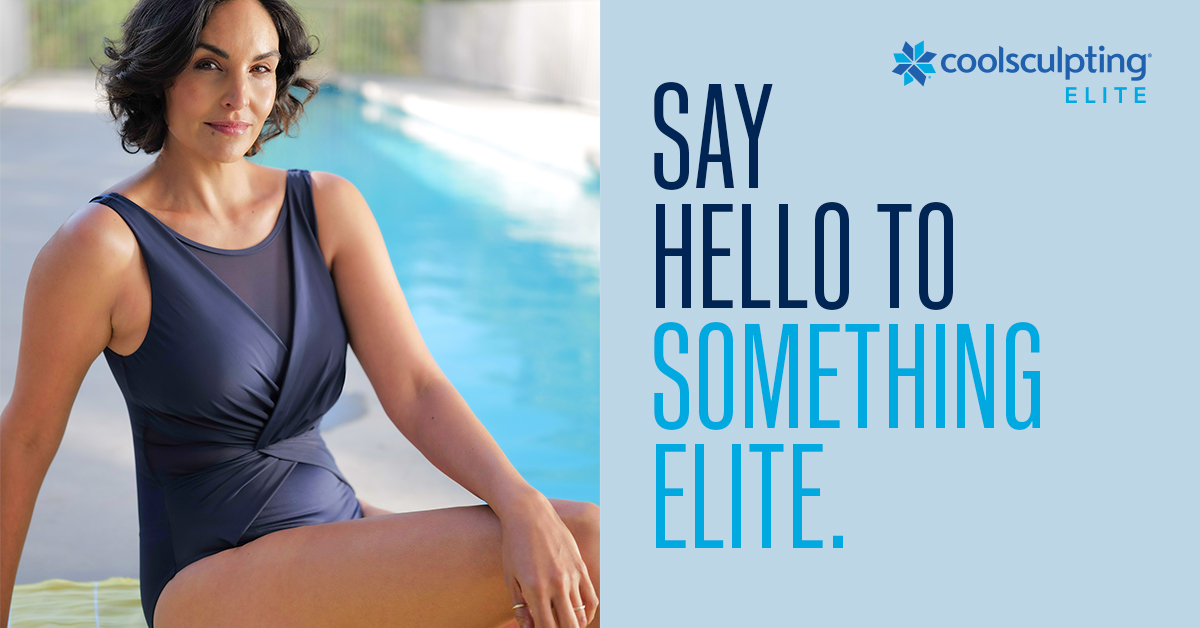 The number one aesthetic concern for consumers is unwanted body fat. In the world of aesthetics we have so many choices that many patients do not know what to do or what type of service to pick. Coolsculpting Elite helps in many ways alleviate the fear of surgery, privacy and downtime.
Coolsculpting Elite is a non-surgical procedure. Patients are catching up with emails, napping, watching Netflix while they are being treated. You can also eat a meal before treatment. This is not surgery.
Recovery time is an issue with may patients trying to decide how to fit this in a busy schedule. Faster…..better!
Coolsculpting Elite has little to zero downtime. You may leave the office and go to the gym if you wish, take a walk, ride your bike, whatever you normally do.
Privacy. Many patients do not want anyone to know that they have had any cosmetic work done.
No one will ever know but who you want to know that you have any anything done. Over time, you will just reduce, reduce, reduce. It's a gradual reduction that takes place over a short period of time. One may think you have just been better with diet and exercise.
How many sessions will I need?
As patients vary with there concerns, the number of sessions will vary to effectively treat problem areas. Typically, most patients love multiple sessions for further fat reduction, but other patients may only require 1. It depends on each patient. During your complimentary consultation, you will meet with a certified provider that will evaluate your concerns and recommend a treatment plan that works best for you. glowMD has been treating patients in Fredericksburg and the surrounding counties for many years, far past other providers in our area.
How long does the procedure take?
The duration of the procedure will depend on what areas we are treating and the number of applicators being used. Generally, the average time is about 35 minutes per area. But because we are the only practice to offer Elite Dual Sculpting, that allows us to treat multiple areas at one time reducing your treatment time. We can them treat two areas in 40 minutes! That can be like a lower abdomen, flanks or arms. Its great because you spend very little time in the treatment chair.
What is treatment like?
When you arrive, we will take you back into a private room for photos. Patients are instructed to wear something comfortable, but we may offer disposable garments depending on the treatment area. After photos are taken, we take you into your private treatment room where you can relax and get ready for your Coolsculpting Elite treatment. We do offer complimentary WIFI, music if you wish – as we go about our business of removing your unwanted fat.
There are no needles, medications, cuts or anesthesia during this procedure. You may feel sensations of pulling, tugging, mild pinching or tingling that normally subsides over a few minutes of time. When you leave the office, you are feeling fine and can proceed with your normal activities. We would expect little to no downtime. Coolsculpting Elite will continue to kill fat cells up to 90 days after each treatment. Visible signs can be seen at 3 -4 weeks!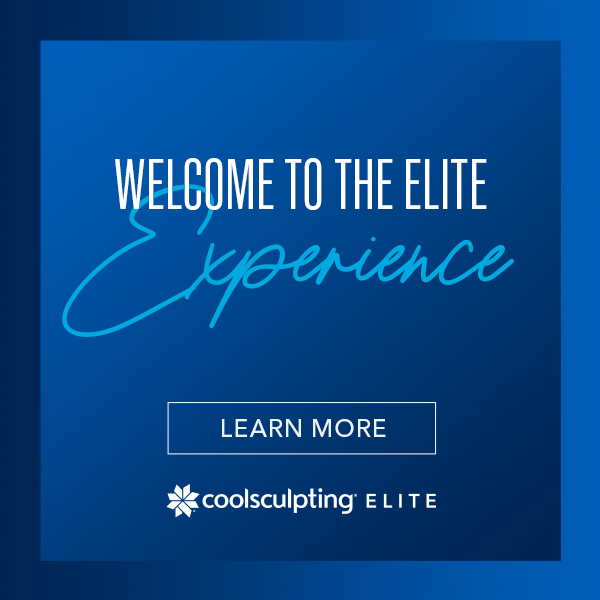 Call glowMD Laser MedSpa for a free CoolSculpting Elite consultation at 540.371.9098