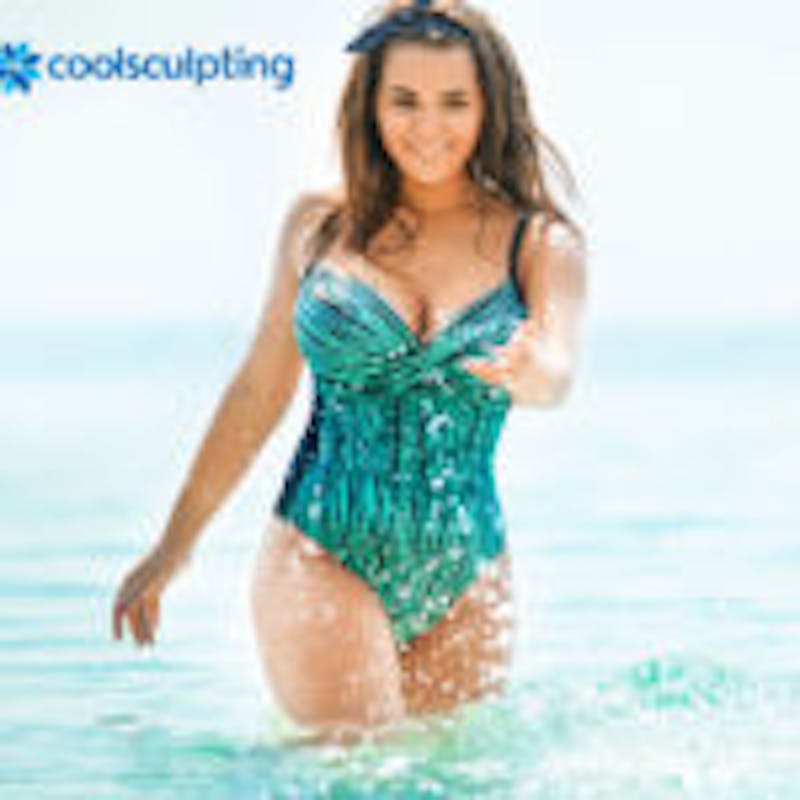 Board-certified dermatologist, Dr Terri Morris of The Dermatology Center – glowMD Laser MedSpa is a leading provider of CoolSculpting in Fredericksburg. Both men and women can benefit from this procedure. We offer every applicator available and are one of the first centers to receive the newly innovative "CoolPetite" applicators designed to target small areas of fatty build-up areas hard to reduce through diet and exercise.
HELPFUL FACTS ABOUT COOLSCULPTING:
DOUBLE- DUTY
Having two CoolSculpting machines allows us to treat more than one area simultaneously, greatly shortening treatment times. By having your free consultation at glowMD Laser MedSpa, you can be assured that you will be getting the best and safest advice that's right for you. This non-invasive procedure targets unwanted belly fat, love handles, double chins and other "pinchable" areas of fat.
AM I A GOOD CANDIDATE?
You might be a good candidate for CoolSculpting if you:
Have small pockets of fat around the chin, waist, or flanks
Want to slim down the inner and outer thighs without surgery
Want a flatter stomach without liposuction or a tummy tuck
Have a few stubborn inches that won't respond to a healthy diet and exercise regimen
Have a very busy schedule and are looking for a no-downtime procedure
Can be patient to see results within a few months
HOW MUCH FAT WILL I LOSE?
Patients typically lose 20 to 25 percent of their fat in each treated area. Results can take from 2 to 4 months to develop, after which you may choose to undergo an additional treatment. Many patients begin to notice results after 2 to 3 weeks, though significant results may not be visible until the 3-month mark. As your body needs time to naturally remove the treated fat cells, your results may not be fully developed until up to 6 months after your treatment. CoolSculpting® results are designed to be long lasting. However, patients are encouraged to maintain their contouring results with a healthy diet and regular exercise.
HOW WILL I FEEL AFTER COOLSCULPTING?
One of the biggest advantages to CoolSculpting® is that the procedure requires no downtime. Patients may resume their normal routine immediately following treatment. However, depending on the patient, minor temporary discomfort may occur. Possible side effects can include redness, bruising, swelling, tenderness to the touch, cramping, itching or tingling.
THE LATEST AND GREATEST!
According to ENews! – Its safe and effective. CoolSculpting is literally the hottest coolest trend in Hollywood right now. Celebrities including Molly Sims, Kris Jenner and Gretchen Rossi have all been outspoken about their support for the process. Khloe Kardashian has even credited part of her revenge body to the magic of CoolSculpting, which can range between a few hundred to a few thousand depending on treatment area. Visit Zeltiq's website at www.CoolSculpting.com to see how CoolSculpting can work for you!
Dr Terri Morris and glowMD Laser MedSpa is committed to providing the state of the art technology, personal attention and excellent professional judgment to assure the best outcome and results. GlowMD Laser MedSpa is proud to provide the best CoolSculpting experience in Fredericksburg. Call today for your Complimentary Consultation at 540-371-9098.