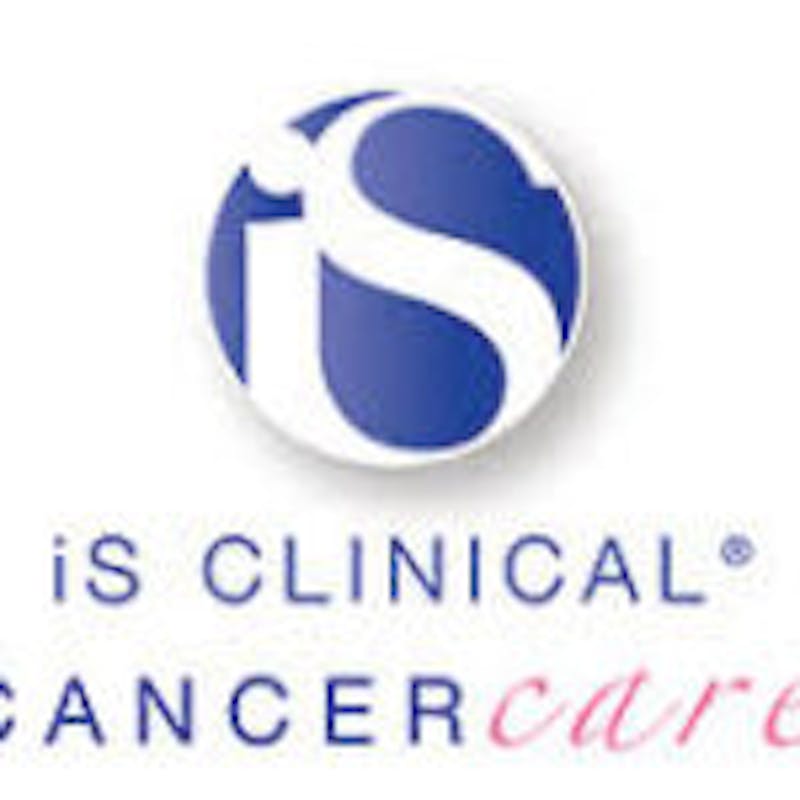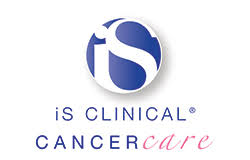 Now at glowMD laser MedSpa, we are participating in the The iS Cancer Care® program. This program features a very special selection of Innovative Skincare and IS CLINICAL products that specifically address your unique skincare concerns. Many of these formulas not only help create vibrant and healthy skin, they also address important issues such as acne, chafing, uneven complexion, burns, and scar tissue. Whether your skin has been compromised by radiation therapy, chemotherapy, or from medication, your skin can look and feel better.
When attitude is paramount, it is uplifting to know that the iS Cancer Care Program offers a vital sense of hope and relief for those challenged with the effects of cancer treatments. Quality of life issues, like skin care concerns, are valid and real. Every individual deserves to know that there are treatments available to help address their changing skin. Innovative Skincare offers a solution.
At glowMD Laser MedSpa, we now offer products and services from iS Clinical Skincare that are designed to experience a remarkable improvement in appearance, with younger, healthier, and more radiant looking skin. iS Clinical is a scientifically advanced skin care line that has been receiving great reviews from beauty editors, dermatologists and customers. iS Clinical formulas are comprised of only the purest, most efficacious ingredients, sourced from throughout the world – all of which have been clinically tested for both safety and superior capabilities.
INNOVATIVE SKINCARE is a caring team of individuals committed to providing highly effective, clinically validated skincare products that will deliver dramatic improvements in your skins health. Their family of world renowned botanical pharmacists, physicians, and skincare experts are passionately dedicated to encouraging your healing process both physically and emotionally.
IS CLINICAL by Innovative Skincare is our premium cosmeceutical skincare line helping people just like you who may be challenged with specific skin conditions to keep their skin vibrant and healthy. You can have confidence in knowing that many of our products are supported by independent clinical studies granted by the National Cancer Institute and the National Institutes of Health.
You will find IS CLINICAL products in the most respected and prestigious medical institutions and physician offices around the world. We are delivering on our mission by helping thousands of people look and feel better. Let us help you!
Helping You
The iS CANCER CARE program features a very special selection of INNOVATIVE SKINCARE® and iS CLINICAL® products that specifically address the unique skincare concerns of cancer patients and treat issues such as acne, chafing, uneven complexion, burns, and scar tissue in an effort to create vibrant and healthy skin.
Finding Solutions
The family at Innovative Skincare presents a uniquely scientific approach to caring for your skin. They commit to the highest ethical standards that leads them to create skincare products that use only the purest, most powerful pharmaceutical grade raw materials which are sourced from throughout the world. Many of the formulations are botanically based, and every ingredient is clinically scrutinized and validated by science for its safety and efficacy.
The complexities of the formulation technology is born from the minds of some of the brightest stars in the scientific community. Our products are widely endorsed by leading dermatologists, physicians, oncologists, and medical institutions. Innovative Skincare unlocks the door to producing clinically effective products that will help regenerate, repair and heal your skin.
Pure Ingredients
All of the products contain extremely powerful botanical antioxidants (including L-Ascorbic Acid (Vitamin C), Alpha Tocopherol (Vitamin E), Retinol (Vitamin A), Green Tea Extract, Olive Leaf Extract, and Centella Asiatica) which protect us against free radical damage generated by the environment or even as a result of certain cancer treatment therapies. Our products combine ingredients that strengthen cellular health and integrity, such as Pantothenic Acid (Vitamin B5), and increase micro-circulation, as in Niacinamide (Vitamin B3) and Green Tea Extract.
We utilize ingredients including L-Ascorbic Acid (Vitamin C) and Rosemary Extract proven to reduce the risk of physiological factors that may be associated with cancer development and we offer the safest, most advanced forms of UV protection (such as physical and micro-encapsulated organic sunscreens).
The iS Clinical Must Haves
iS Clinical Youth Eye Complex
Rapidly Smoothes & Hydrates to Reduce Puffiness & Dark Circles
Rapidly reduces eye area wrinkles & crows feet
Reduces puffiness & dark circles
Improves skin hydration, firmness & elasticity
Provides powerful antioxidant protection
Strengthens & thickens the delicate skin around the eye
Offers immediate & long term
iS Clinical Poly- Vitamin Serum
Intense Soothing – Rejuvenation
Gives the look of healthier, more vibrant skin
Improves the appearance of skins tone and elasticity
Helps revitalize the appearance of aging and compromised
iS Clinical Hydra-Cool Serum
Provides Intensive, penetrating hydration
Cools, Calms, and smooths dry irritated skin, Excellent for use after shaving – for men
Antioxidant protection
iS Super Serum Advance Antioxidant
Helps reduce the appearance of fine lines and wrinkles
Helps improve the look of hypertrophic scarring and fine stretch marks
Safely brightens and helps visible diminish uneven skin tone
iS Pro-Heal Serum
Provides extremely powerful antioxidant protection
Helps Calm inflammation
Helps improve the appearance of blemish-prone skin
Helps reduce the appearance of fine lines and wrinkles
iS Body Complex
Acts as a body treatment
Helps Calm inflammation
Helps improve the appearance of blemish-prone skin
Helps reduce the appearance of fine lines and wrinkles
iS Extreme Protect – Hydrating, Restorative, Ultimate Protection
Provides unprecedented multi-level broad spectrum UVA/UVB protection
Protects against environmental damage with Extremozyme technology
Reduces the appearance of erythema (sunburn)
Through proper skin care, we can help you look and feel better. It is important to select skin care and personal care products that do not contain synthetic fragrances, harsh ingredients and exfoliation properties, colors or other known reactive ingredients that may instigate reactions.
Sensitivity or allergic reactions to products (even past sensitivity/reactions)
Severe dryness and dehydration
Hyperpigmentation
Photosensitivity
Rashes
Aging
Acne/Folliculitis
Depending on your particular condition, you may not have a skin reaction until you are finished with treatment. Skin reactions come and go; they may seem to get better on their own, or they may come back again much later.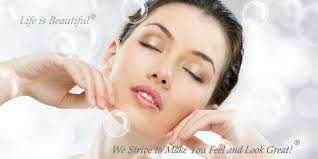 iS Clinical Harmony For Challenged Skin
A soothing and revitalizing facial that gently nourishes and restores your skin's tone, clarity, resilience and glow. Using essential vitamins, potent antioxidants and curative hydrators, this facial promotes optimum circulation, energy and overall skin health. This facial is designed to gently awaken the sense whilst encouraging a restorative balance of harmony to the skin. The Harmony facial captures the essence of refreshing and therapeutic bio nutrients and brings forth vibrant energy and circulation. Powerful antioxidants, essential vitamins and low molecular weight penetrating hydrators restore optimum tone, glow and resilience to compromised and fatigued skin.
For restorative balance and harmony, glowMD is now offering the Harmony Facial! Call us at 540-371-9098 to schedule your appointment today!