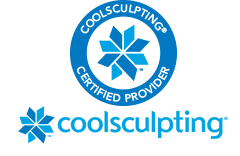 We are excited to share that Sarah Michelle Gellar, American Actress, Producer, and Entrepreneur is the new International Ambassador for CoolSculpting®! Allergan Aesthetics™ will be partnering with Sarah Michelle Gellar to share her CoolSculpting journey in the press and on social media starting very soon! As the international ambassador, Sarah Michelle Gellar will discuss why she turned to CoolSculpting, the #1 nonsurgical fat reduction treatment used most by doctors*, to help her achieve her body contouring goals. The partnership will launch internationally today. Stay tuned for a in depth look into a CoolSculpting journey!
The CoolSculpting procedure treats stubborn fat safely and effectively, without surgery and little-to-no downtime. This fat reduction treatment is the only FDA-cleared procedure to use controlled cooling to safely target and reduce diet- and exercise-resistant fat. It's easy to sit back, relax and treat to stubborn fat. After we select the area(s) to be treated, the device is positioned on your body and controlled cooling is applied. During your procedure, you may choose to read, check email, or even take a nap.
Treatments take 35 minutes to 1.5 hours per body area and your regular daily routine can be immediately resumed. Optimal results are typically seen 2-3 months after treatment. With our new and improved applicators, we can treat more areas in less time – abdomen, love handles, inner and outer thighs, double chin, arms, knees, bra fat, and more! GlowMD Laser MedSpa is the only CoolSculpting Center of Excellence in the Fredericksburg area to offer Dual Sculpting! That means we can treat you with 2 machines at one time to cut your treatment timer in half.
Are you ready to love every view of you? The sooner you set up your consultation, the sooner you'll see results in the mirror—long-term results in those areas that have resisted all efforts through diet and exercise. Results and patient experience may vary.
Call for your free consultation and assessment at 540.371.9098